All publications enabled by Attana
• Full list of all publications enabled by Attana including journal and authors.
Selected scientific publications
• Targeting Human Cancer by a Glycosaminoglycan Binding Malaria Protein.
Cancer Cell, Volume 28, Issue 4, p. 500–514, 2015.
Ali Salanti, Thomas M. Clausen, Mette Ø. Agerbæk, Nader Al Nakouzi, Madeleine Dahlbäck, Htoo Z. Oo, Sherry Lee, Tobias Gustavsson, Jamie R. Rich, Bradley J. Hedberg, Yang Mao, Line Barington, Marina A. Pereira, Janine LoBello, Makoto Endo, Ladan Fazli, Jo Soden, Chris K. Wang, Adam F. Sander, Robert Dagil, Susan Thrane, Peter J. Holst, Le Meng, Francesco Favero, Glen J. Weiss, Morten A. Nielsen, Jim Freeth, Torsten O. Nielsen, Joseph Zaia, Nhan L. Tran, Jeff Trent, John S. Babcook, Thor G. Theander, Poul H. Sorensen and Mads Daugaard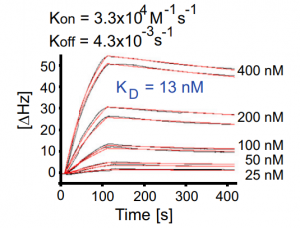 • Real-time and label free determination of ligand binding-kinetics to primary cancer tissue specimens; a novel tool for the assessment of biomarker targeting
Sensing and Bio-Sensing Research, Volume 9, p. 23-30, 2016.
Thomas Mandel Clausen, Marina Ayres Pereira, Htoo Zarni Oo, Mafalda Resende, Tobias Gustavson, Yang Mao, Nobuo Sugiura, Janet Liew, Ladan Fazli, Thor G Theander, Mads Daugaard and Ali Salanti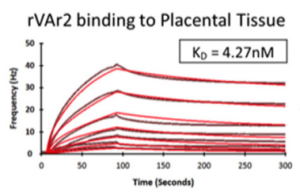 • Cellular glycosylation affects Herceptin binding and sensitivity of breast cancer cells to doxorubicin and growth factors
Scientific Reports 7, Article: 43006, 2017.
Diluka Peiris, Alexander F. Spector, Hannah Lomax-Browne, Tayebeh Azimi, Bala Ramesh, Marilena Loizidou, Hazel Welch and Miriam V. Dwek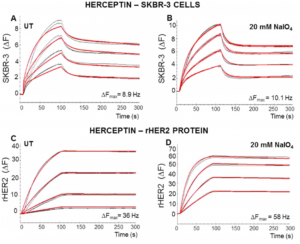 • Combined Bacteria Microarray and Quartz Crystal Microbalance Approach for Exploring Glycosignatures of Nontypeable Haemophilus influenzae and Recognition by Host Lectins
Analytic Chemistry, Volume 88, Issue 11, p. 5950–5957, 2016.
Ioanna Kalograiaki, Begoñ a Euba,Davide Proverbio, María A. Campanero-Rhodes, Teodor Aastrup, Junkal Garmendia and Dolores Solís

• Facile fabrication of glycopolymer-based iron oxide nanoparticles and their applications in the carbohydrate–lectin interaction and targeted cell imaging.
Polymer Chemistry, Issue 7, p. 1337-1344, 2016.
Chen Shao, Xueming Li, Zhichao Pei, Dongdong Liu, Lin Wang, Hai Dong and Yuxin Pei.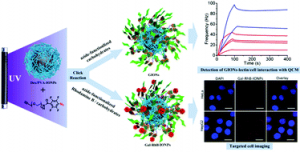 • Optimization of 3D Surfaces of Dextran with Different Molecule Weights for Real-Time Detection of Biomolecular Interactions by a QCM Biosensor
Polymers, Volume 9, Issue 9, p. 409, 2017.
Siyu Song, Yuchao Lu, Xueming Li, Shoupeng Cao, Yuxin Pei, Teodor Aastrup and Zhichao Pei.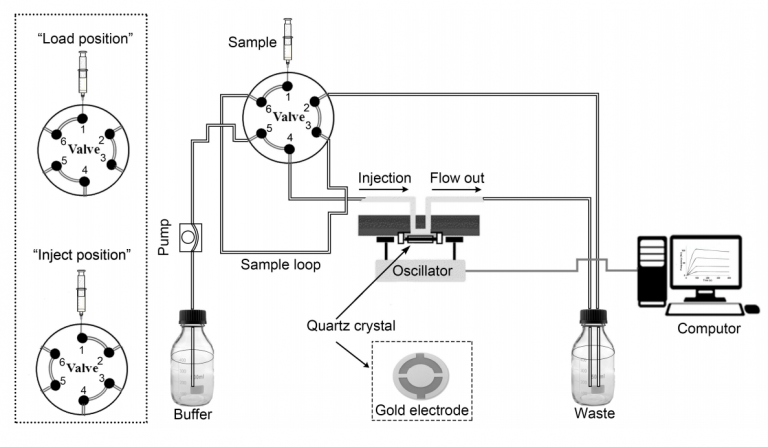 Scientific collaborations
Participants - University Of Stuttgart, Biogelx Ltd, Attana AB.
Eurostars program for innovative SMEs co-finance the joint development project. The project is based on Attana's cell-based 3rd generation biosensors, Biogelx's 3D hydrogel matrix for cell growth and Prof. Kontermann's leading knowledge in biotherapeutics. The collaboration aims to develop a new tool that will reduce costs of drug development by increasing the speed and success rate of pre-clinical studies.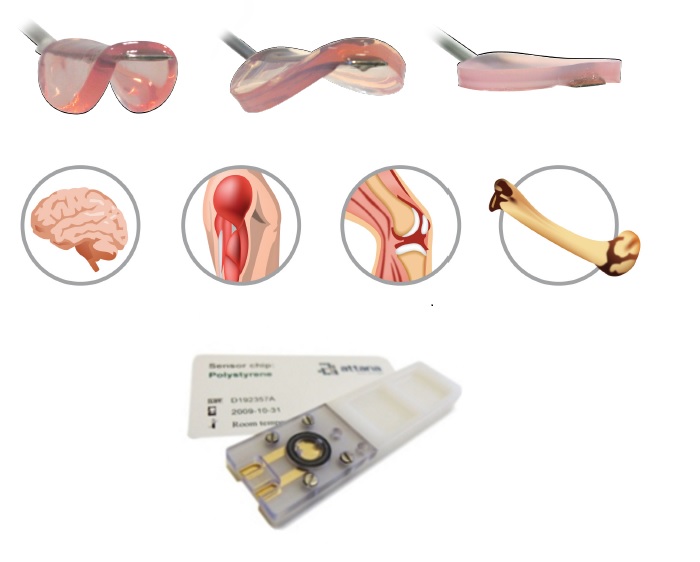 NanoClassifier: QCM for rapid label-free Bionano interface evaluation and screening of effectiveness of nano-targeting strategies for therapeutics.
Participants - University College Dublin, Attana AB.
Nanomedicine and Nanosafety rely on the same fundamental interactions between the nanoparticle interface and the biological milieu surrounding it, and it is this "corona" of proteins and other biomolecules that form at the bionanointerface that determines the fate and behaviour of nanomaterials. Understanding, classifying and predicting nanoparticle coronas from their physicochemical properties offers a novel approach to screening for toxicity at early stages of product development and for regulatory purposes.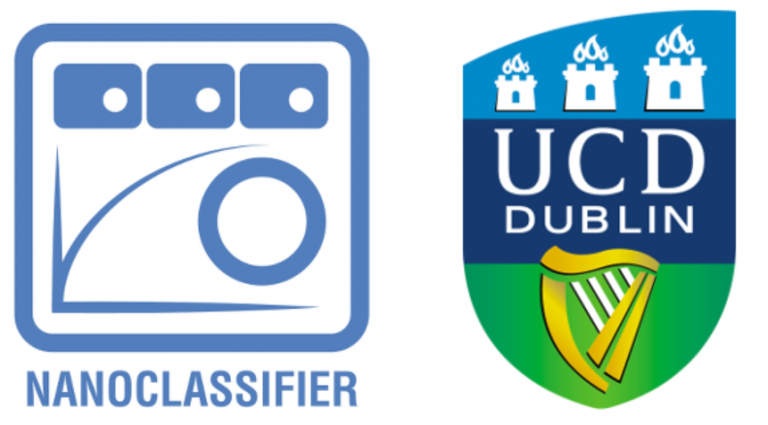 • Kinetic & Affinity Characterization – Polyclonal Antibodies
The primary goal of antibody production is to obtain high titer, high affinity antiserum for use in experimentation, diagnostic tests or therapy. Detection and monitoring of the purification of these polyclonal antibodies can be time consuming and troublesome. This Application Example demonstrates how the Attana C-Fast system can be used to rapidly characterize polyclonal antibodies raised against peptides and protein antigens. Polyclonal antibodies are by nature a mixture of antibodies, with their own respective kinetic characteristics and most probably also with differences in antigen epitope specificities. Due to this heterogeneity, the rate constants derived and the calculated affinity should be regarded as a mean of the different subpopulations.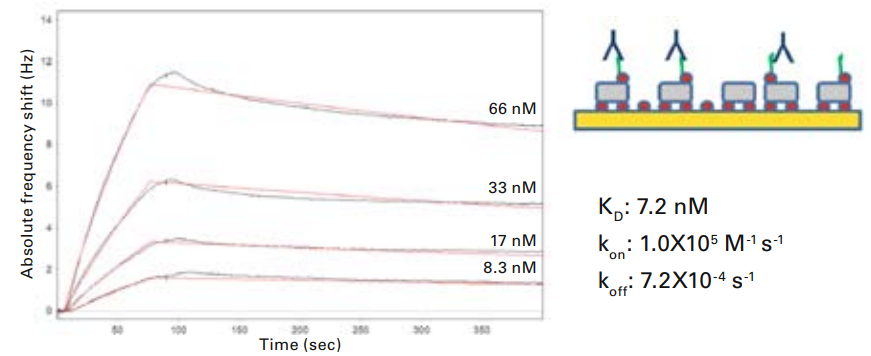 • Crude Samples Analysis; Screening and Characterization of Hybridoma Supernatants
Purification, and sometimes labelling of antibodies before characterization of the antibody-antigen interactions can be very time consuming and associated with issues such as optimization and yield. The Attana system together with the Attana IgG capture kits can reduce these problems. Here we demonstrate an anti-mouse IgG surface with the ability to capture antibodies from crude materials, followed by a detailed study of the kinetics for the interactions between the antibody and its antigen.